Acura Of Rochester- Find Used Auto, Acura dealers at Rochester
Is this your Business?
Customize this page
Claim this business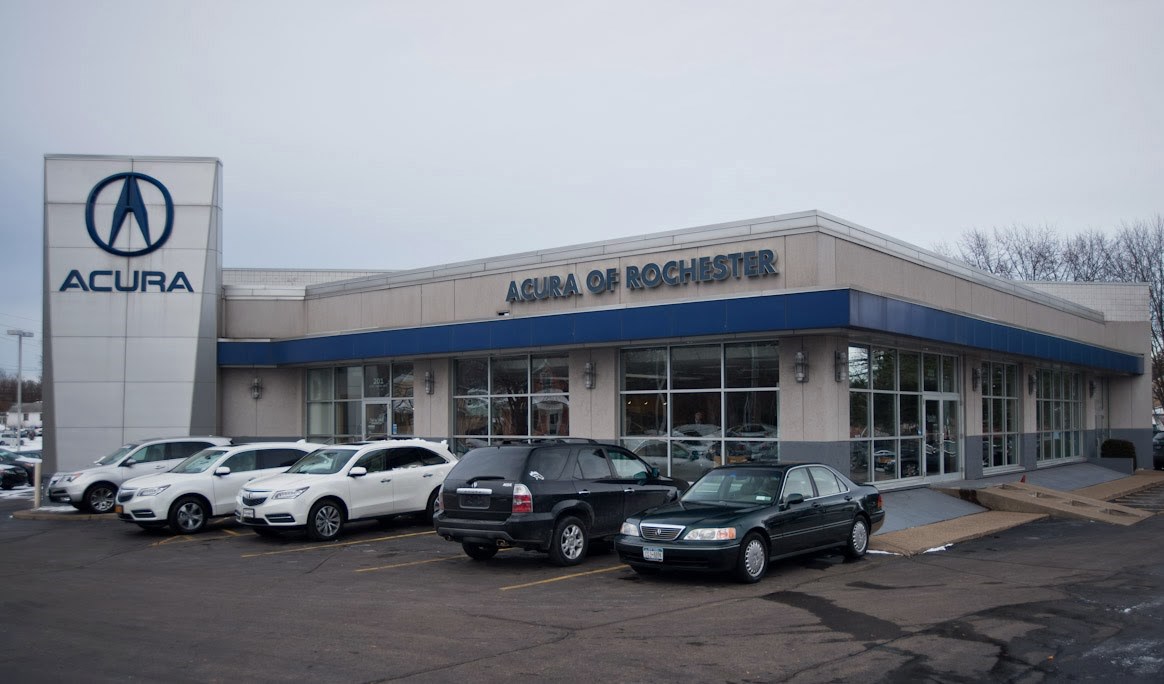 View Gallery
About Acura Of Rochester
Welcome to Acura of Rochester! Acura of Rochester is proud to be part of the Garber Automotive Group. Whether you're looking for a new or quality used vehicle, our knowledgeable sales staff is here to help you. We offer assistance with vehicle financing and auto loans to ensure you bring your dream car home today. We also have a state-of-the-art service center and certified service technicians to handle all your vehicle's repair and maintenance needs. Garber Automotive Group has been family owned and operated since 1907. Garber Management Group, based out of Saginaw, Michigan, is the umbrella organization for 21 new-car dealerships that represent 16 franchises across six states and is currently one of the top 20 largest privately held companies in Michigan outside of Detroit. The Garber organization also includes Gateway Financial Solutions, one of the nation's largest used-vehicle lenders, and RightWay Automotive, an independent used-vehicle retailer with over 35 locations in the Midwest. In total, the organization employs over 2,000 people and generates $1.2 billion in annual sales. Since 1907, we've been in the business of creating a customer experience that has brought customers back time-and-time again. That's why we always say, "You'll do better at Garber!" With a knowledgeable and experienced staff, wide selection of new and used vehicles, and easy financing, Acura of Rochester is your one-stop shop for all your vehicle needs. Call us today at Call sales Phone Number(585) 385-5544 or visit us at 3883 West Henrietta Road Rochester, NY 14623. VISION STATEMENT "To be the BEST automotive sales and repair operation in every market we serve." MISSION STATEMENT "We're only doing our jobs when we create an experience for the customers for which they choose to return and do business with us again." COMPANY VALUES Honesty: Truthful at all times. Respect: To show consideration and honor for each other. Empathy: To be able to understand another's position. Integrity: To be of good sound moral principle, trustworthy, sincere. Pride: Sense of self-worth. Making a difference in people's lives. Work Ethic: Working as a team to meet or exceed expectations. HISTORY OF THE COMPANY The year was 1907 and many thought the horse and buggy would continue to be the way to travel. One notable exception was a young farm implement salesman of exceptional ability and bold vision. His name was Guy S. Garber and he saw the automobile as the vehicle of the future. Garber's reputation for sales caught the eye of Billy Durant, founder of General Motors. At Durant's encouragement, Guy became a traveling sales representative for Buick at age 23. His job was to establish a retail network, opening dealerships in Battle Creek and Saginaw. In 1910, Buick withdrew from Saginaw due to a lack of resources. Guy, along with a partner, bought Buick's interest, establishing Garber Buick Company. Garber Buick grew to become a GM model for salesmanship, efficiency, and customer service, a legacy that has continued with his successors. Guy was rewarded by being granted one of only 13 distributorships in the U.S., allowing him to wholesale Buick products and parts to dealerships from Saginaw to the Straits of Mackinac. Guy was a compassionate and charitable man, making service to the community a priority in his life. He founded the Saginaw Society for Crippled Children, was one of the original organizers of the United Way, built the Garber Tennis Courts, and served on the Saginaw City School Board, to name a few. His long and productive affiliation with GM lasted nearly 60 years, through the Great Depression and two World Wars. When automotive pioneer Guy Garber died in 1965, the world lost a significant member of automotive history. Richard Garber Sr., son of Guy Garber and who had been actively managing Garber Buick Company, became president and owner until his death in 1972. Like his father, Richard was a civic leader in every sense of the word. Richard Garber was succeeded by Norman F. Geyer as president. Norm was married to Maxine Garber and was Guy Garber's son-in-law. He successfully guided the Buick store for eight years, during the trying times of the 1970's, until he passed the torch to Richard J. Garber Jr., in 1980. Guy S. Garber's grandson, Richard J. Garber, Jr., was the third generation to take the helm of the company in its 73rd year of operation. When he became president, he was the youngest Buick dealer for a dealership of its size in the nation. With Garber Buick enjoying outstanding sales and service performance, it became Dick Garber's objective to acquire additional dealerships and grow the organization. The first acquisition was in 1986, with Garber Nissan in Saginaw, Michigan, and as of 2020 the organization has grown to include 21 new car dealerships, RightWay Automotive, an independent used vehicle retailer with over 35 locations, and Gateway Financial Solutions, a subprime lending company. Richard J. Garber Jr. shares his family's commitment to the community. He has served on the board of directors for numerous charitable and community organizations in the Great Lakes Bay Region, and has led three capital campaigns for regional organizations including the YMCA, the CAN Council, and the Temple Theatre. Under his leadership, the Garber organization gives back over $1 million to community organizations every year. Giving back to the community is part of the culture of the company and Garber employees dedicate thousands of community service hours each year to local organizations. In 2002, Garber also bought an OHL franchise, the Saginaw Spirit as a contribution to the region, which plays at the Dow Event Center in Saginaw. The organization today is a long way from the 1907 version, but important traditions live on: dedication to service, customers, and community, a loyal staff, and a forward-looking vision. One that echoes the spirit of a young farm implement salesman who took thousands of Mid-Michigan residents out of the buggy and put them behind the wheel.
Dealership Services - Service, Finance, Cash For Car, Sales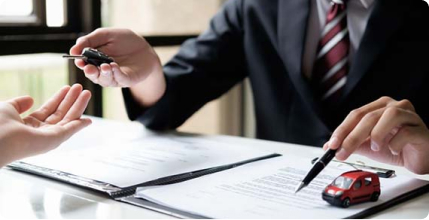 Accelerate Car financing
Experience the convenience of hassle-free documentation and best offers on car financing and leasing. Browse our financing schemes with lowest interest monthly rates, best APR and more on all new and used cars. Drive home in your dream car within no time and without impacting your credit score.
Vehicle Financing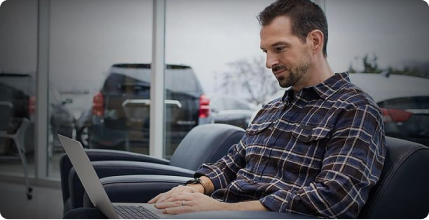 Drive away with Cash for Car
Inspected by our expert technicians, we offer best trade-in value for your used car, SUV, truck, vans, RVs, boats or any junk car. We buy all imported and domestic cars at the comfort of your home. Drive us through the car's condition on a call and we will come to pick up your car for free, real quick.
Vehicle Trade In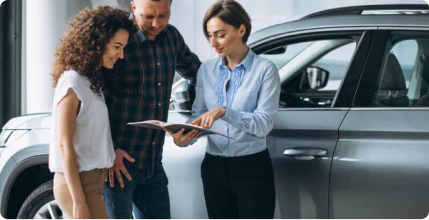 Buy a car of your dream
we believe that everyone deserves to drive a great car, which is why we offer a range of financing options to suit every budget. We are committed to providing our customers with a first-class car-buying experience, and our selection of used cars for sale is just one of the ways we achieve that goal. So why wait? Browse our inventory today and find the used car of your dreams!
Certified Cars
Review From Google (Most Relevant)
We are repeat customers at Acura of Rochester. They have earned our business not only because of the vehicles but the experience with the business. From sales to service, they are a well oiled machine. Working with Maryam to choose our car was a pleasure. Her enthusiasm, knowledge of the cars and customer service made the buying experience fun!
I LOVE my new MDX 2022! Upgrading from the MDX 2020, I wasn't expecting much to change. I could not have been more wrong! The new MDX drives so smoothly and has so many more luxury upgrades. My three kids (all in boosters) fit perfectly, and they are especially enjoying the Alexa enabled features. The whole team at Acura of Rochester were wonderful, especially Jabin and my salesperson, Jeremy Ingrassio. Jeremy was super knowledge and straightforward, making my experience easy and fun! I highly recommend you go check out the MDX for yourself and talk to Jeremy – he is top notch!
My wife and I were needing to get into a new car that met a specific budget. We visited Acura of Rochester and were introduced to Maryam and Jabin. They were both extremely good listeners, taking our exact objectives and working with us to find the right vehicle that met our needs. They were not pushy at any point and went above and beyond to make our experience extremely positive. Couldn't be more impressed or satisfied in a car buying experience. Highly recommended.
This was my first time buying a car from a bigger dealership so I was little on edge but Maryam Al Quaisi worked with me all the way through it. She honed in on the things that I considered absolutely necessary for my next car then she presented me with the best options at the best available pricing (I know because I asked around beforehand). After the fact she has even checked in to be sure I was happy with my purchase. Those small acts are reassuring and necessary when making a big decision. I highly recommend her. 🙏🏽
Maryam and all the people at Acura of Rochester made buying a car a pleasure. There was no heavy pressure. They did not have the exact car that I wanted, and I would not compromise. I gave them two days to find the car in the color that I wanted and they delivered. The car was 300 miles away and they went and got it, in all it took less than a week. Acura of Rochester seems to be more customer oriented than most dealerships.
Fantastic service! See Christopher Wood! He was friendly, responsive and got me in my new Integra faster than anywhere else could!
For someone who interacts directly with people (customer service) everyday at my own job, it was extremely refreshing having someone so kind, knowledgeable and professional assisting me. Maryam (saleswoman) promptly returned my email and made my dream car a reality in record time (email Thursday night, discussed Friday, drove home my TLX Type-S Wednesday). I couldn't be more impressed or pleased/satisfied by ALL of the staff. This experience was top notch and highly suggest giving them a call. Every option was thoroughly discussed, explained and nothing was pushed; credit to Jabin. Thank you to all the staff (special thanks to parts and maintenance) for turning a digitally built car into the driving machine it is, and my personal dream car.
Absolutely fenomenal services! From sales department to each and every single department! I got my first Acura RDX with great salesperson Ignis, and the team ! Was so great I sent out a family member couple days after I got mines, Jabin and Ignis once again, work with us ! I recommend them no doubt ! I'm very thankful everyone keep it up! Best dealer hands down!