Melbourne BMW- Find Used Auto, BMW dealers at Melbourne
Is this your Business?
Customize this page
Claim this business
Sales Hours
11:00 AM to 04:00 PM
Service
Monday
Tuesday
Wednesday
Thursday
Friday
Saturday
Sunday
Sales
08:30 AM - 07:00 PM
08:30 AM - 07:00 PM
08:30 AM - 07:00 PM
08:30 AM - 07:00 PM
08:30 AM - 06:00 PM
08:30 AM - 06:00 PM
11:00 AM - 04:00 PM
Dealership Services - Service, Finance, Cash For Car, Sales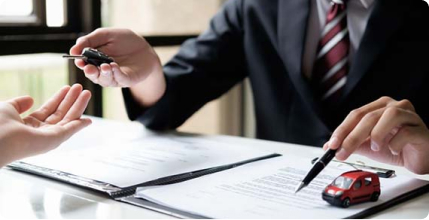 Accelerate Car financing
Experience the convenience of hassle-free documentation and best offers on car financing and leasing. Browse our financing schemes with lowest interest monthly rates, best APR and more on all new and used cars. Drive home in your dream car within no time and without impacting your credit score.
Vehicle Financing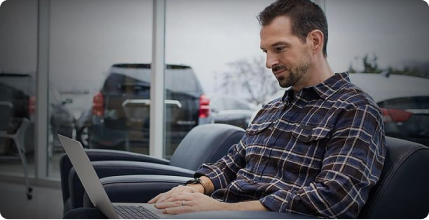 Drive away with Cash for Car
Inspected by our expert technicians, we offer best trade-in value for your used car, SUV, truck, vans, RVs, boats or any junk car. We buy all imported and domestic cars at the comfort of your home. Drive us through the car's condition on a call and we will come to pick up your car for free, real quick.
Vehicle Trade In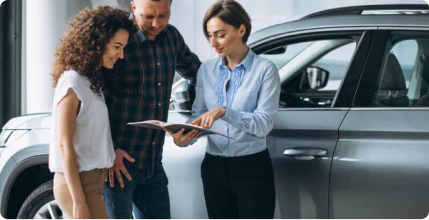 Buy a car of your dream
we believe that everyone deserves to drive a great car, which is why we offer a range of financing options to suit every budget. We are committed to providing our customers with a first-class car-buying experience, and our selection of used cars for sale is just one of the ways we achieve that goal. So why wait? Browse our inventory today and find the used car of your dreams!
Certified Cars
Review From Google (Most Relevant)
I was having the hardest time finding a car with everything going on, but Courtney was so fast and helpful I was able to get a car within 24 hours of first reaching out. We had such a great experience at the dealer. Everyone was extremely kind and helpful. I felt very comfortable as I had really unpleasant experiences at other "luxury" brand dealers prior to this. After the purchase was complete, Max helped us set up at technology in the car and showed us all the crazy features in the car. It was such an amazing experience I highly recommend this dealer. We came from south Florida just to get the car! Thank you guys!!
Every time I come here I regret it. Just took my car in for its second service appointment. Oil change, new filter and a recall of the programming. The technology on my X1 has never worked so not surprising about the recall. Dropped off the car at 7am. I let Corey know that I had some love bug staining as well and since I sprung for the coating and interior protection I asked if they could take care of it. First thing that was off is I did not receive my normal text stating we have your car and please contact us during the service if you have any questions. Not a big deal. Around 3pm I called as I still had not heard anything and thought it strange. I find out at this point that one of my engine mounts had failed. This car was bought brand new less than a year ago and when I asked if this was normal, I could not get a straight answer. Just running in circles. Again, I was like ok, under warranty, no big deal. I was later told it would not be finished and if I could wait until tomorrow. I said sure. Today I get a text at 9:30am from Corey that it's ready and to come pick it up. I had already requested on drop off if they could bring it to my work as I live 1 hour in the opposite direction and my work is only 25 minutes from the dealership. I called and he was very rushed as he had to attend a family event but would have Frank bring it out. 2 hours later I had not heard anything, so I called only to find out from Tyler that this never was requested and he would take care of it. About 1 hour later Frank arrived with my car. This is when I looked at the car and saw nothing had been done about the love bugs and that it showed a hand wash and vacuum had been done on the car. The wash was possibly done (very poor job) but the vacuum absolutely did not occur. I called Corey about the love bugs and he said that they tried to get it off but were not able too (this never happened as it is mentioned nowhere on my paperwork) and that I would have to file a claim. I have filed a claim and waiting for my response. I just find it really annoying that when you ask questions of the service team here that they never want to answer honestly, always in a rush to brush you off and make you feel like you are an inconvenience. Now I get a message from the all surface trying to deny the claim for love bug staining. Exactly what that policy is supposed to cover!!
Finally I got my very first car which is BMW X3 at Melbourne BMW. Big shout out to Courtney for helping me achieve my dream car. She went over all the details about the car and went over the process of making the payment for the car. I was able to buy the car within 4 days of working with her. I felt very comfortable working with her and if you want to buy a new car at Melbourne BMW, I would recommend to see Courtney.
Melbourne BMW not only has the most attentive & courteous staff BUT we have THE best customers. I am a Client Advisor & the support I have from my colleagues & the community is ten-fold. There isn't another work environment I have been in that can hold a candle to this place. Mike P. & Joey L. really go above & beyond to make Melbourne BMW a fun & professional work environment. There is also lots of diversity & a healthy amount of women! Rachel R. & Jo C. are a couple of women to look up to! Love this place & would give 10 stars if I could. The entire service department is phenomenal as well & we have cool cars too ;)
Greatest car purchasing experience we've ever had! We were a little hesitant at first because of some issues experienced with Melbourne BMW years before, but they have changed their team, and boy, what a difference! We had a car preference we wanted to see, and when we arrived the car was immaculate and ready to go. our sales associate, Jo Carter was bright, cheerful and very knowledgeable. Her experience showed as she was flexible at all turns, and able to go with any approach we favored or wanted to explore. She let us know about options and opportunities, helped us decide which way would work best to meet our own needs, and we never felt any pressure. By the time we reached the commitment stage we felt we were ready, had gotten a fair deal (and better than expected) that optimized the purchase for us. The financial and other details were well explained, efficiently expedited and completed quickly by Rachael Rowland the financial manager. Kudos to Melbourne BMW for putting together a great team and efficient purchasing process! Chip and Mary Ann Hines
I had been searching for a car with specific packages and features and just happened to find it at Melbourne BMW. I called and Joey confirmed that it had what I was looking for, so I drove up first thing in the morning. The car looked great and we went for a test drive with Amanda. She not only explained the features to my wife and I as we drove, but also made sure to tell the kids about the features they had in the back. At this point we knew we were getting the car. We then worked with Rachel in finance who went over the lease process with us like a true professional and took the time to answer all our questions and chat about what she liked about the car we were getting. I had been looking for the right car for some time and was having trouble finding it. I had talked with many other dealers and driven other cars but none had been the right one. What I didn't realize is that I was also looking for the right people to work with. I knew when I drove the car that it was the right one and over the course of that afternoon, I realized that at last, I was working with the right people. I live two hours away from Melbourne BMW and I would recommend that if you're looking for a fair deal and great people, no distance is too far. In this day of supply chain issues and delays it's very often difficult to find what you're looking for. Harder still is to find people like the team at Melbourne BMW that are an absolute joy to work with. Save your time and your money and give them a call. You will be taken care of.
On two visits now I am very happy with the service I received from Melbourne BMW. Several months ago I purchased a used X1 from a neighbor. On my first visit in July I had an oil change and an alignment. Most recently in September I had the brakes checked and the rear brake pads were replaced. Both times I waited for the vehicle. The work was done in a reasonable amount of time. While waiting I found the staff to be very friendly. The waiting area was very nice. I will continue to use Melbourne BMW to service my X1.
Worse service I have ever had. I paid $81000 for a car and they couldn't get the soft ware working at all. My vented seat didn't work. They are a shipwreck. My Dodge is ten times better and they have service. And BMW keeps on deleting my reviews. Now that it's getting cooler this car doesn't go into drive in till your Rev it hight then jerks into gear. Car max didn't even want it they know of to many problems with it. And it doesn't have auto start. 81k and no auto start. Corporate wasn't any better. Also in sport mode it is dangerous you have no control transmission shifts very bad sometimes won't go into gear.