O' Meara Volkswagen Of Thornton- Find Used Auto, Volkswagen dealers at THORNTON
Is this your Business?
Customize this page
Claim this business
Volkswagen dealer THORNTON
Dealership Services - Service, Finance, Sales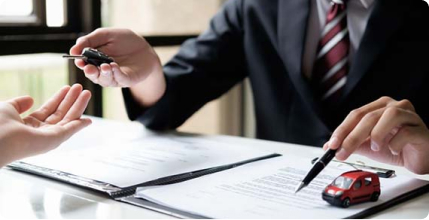 Accelerate Car financing
Experience the convenience of hassle-free documentation and best offers on car financing and leasing. Browse our financing schemes with lowest interest monthly rates, best APR and more on all new and used cars. Drive home in your dream car within no time and without impacting your credit score.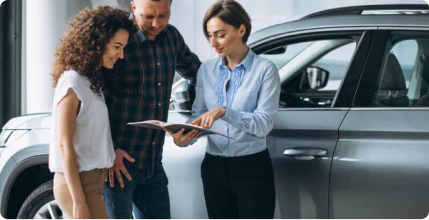 Buy a car of your dream
we believe that everyone deserves to drive a great car, which is why we offer a range of financing options to suit every budget. We are committed to providing our customers with a first-class car-buying experience, and our selection of used cars for sale is just one of the ways we achieve that goal. So why wait? Browse our inventory today and find the used car of your dreams!
Review From Google (Most Relevant)
PLEASE READ!!!! —-UPDATE: Omeara claims that the vehicle was damaged at my house. The car was in the garage the entire time so that's 100% false. I have a video of the car already damaged at their lot before I took delivery. We purchased a vehicle from Brittani at this dealership and immediately after I left the dealership, the check engine light turned on. I took the vehicle to a reputable shop in Denver to get the codes printed off.The vehicle had over 20 codes for many different issues from fuel pump to catalytic converter to electrical issues and the list goes on and on. I went back to omeara and asked them to take the vehicle back and I would buy something different from them or simply fix the vehicle. They took the car and told me they'd call me the next day. The next day they called and told me that the car had been vandalized at my house. the car has been in the garage every night so this is simply impossible. Steve, a manager told me to call the dealer board and hung up on me. I later spoke to Scott, the Sales GM and he told me they won't fix the car. THEY SOLD ME A VEHICLE THAT WILL NOT PASS EMISSIONS AND REFUSE TO FIX THE CAR. Ive filed a complaint with there dealer board and I'm waiting to hear back from them. I will call the BBB and post this same review on every social media platform. I've added pics to make sure my review stays at the top. Call me when you're ready to resolve this.
Purchased a 2022 GLI through Jacob Fox and Josh in financing. They made the process very easy and smooth. The Jetta is amazing Thanks for everything
Just got home with my -new to me- Audi from O'Meara vw. We really appreciated Jacob's eagerness to help with the car buying experience. He was always very prompt and positive in his responses. This was my first time buying a luxury car of any kind. I was a little uneasy but he did what he could to accommodate our concerns and needs - like taking off the tinted windows. Jacob will be very helpful to you - visit him at vw!
James Huett was our salesman and treated us as if we were buying a car when we had told him we were just researching our next car and comparing a Tiguan to other small suvs we were shopping. James Huett never rushed us that day and pretty much summarized the owners manual to us which was awesome. We left without making a purchase, however the next day we went in and made a purchase on a Tiguan R-Line. We appreciate the great customer James Huett was able to give us.
Ask for Zach, he is the best! He is amazing and makes the process really smooth. He goes above and beyond for his customers and tries to help as much as possible. Great service and he knows his stuff. I was looking for a pre owned vehicle and for a car with low mileage. I was placed in the perfect car. It looked brand new being a used car, and Zach handled the sale from start to finish very well and professionally. Zach is very knowledgeable about the vehicles at O'Meara, kind, and knew just what I wanted based on my needs. I walked out happily and appreciate the great customer service. I had a great experience at O'Meara Volkswagen. Found the exact car I wanted in tip-top shape at a fair price with excellent customer service and attention-to-detail. I highly recommend this dealership and Zach!
Much faster service than I was expecting. I was waiting at the service center for my 70,000 mile service which was completed much quicker than I was anticipating. Plus Heath was friendly, kind, and most importantly to me, honest - not pushing me to get a brake replacement when I thought I needed one and explaining why. The experience has regained my trust in dealerships for service!
I had a pleasant experience buying my 2015 camaro. The salesman were not to aggressively trying to sell me and they were very helpful in running different numbers and getting me different options. My only gripe was the interest rate i got was quite steep. My credit was 680 so I thought I'd get a better rate than 12% but I suppose that's partly the markets fault. Overall it was a good smooth experience.
A HUGE thanks to Antony for all of his work in making our car buying experience seamless and easy. Upon entering on Saturday afternoon, we were in and out within two hours- and that includes our lengthy test drive. (And YES- we did not feel the pressure at any point) During test drive, it was laid back- my husband got to drive on I-25, test out the power, do his thing…. And I (surprisingly) even drove some myself. I stuck to the neighborhood streets but got to test out a lot of the smart technology- like automatic parallel parking! Soooo smart and snazzy! Admittedly- my husband is the car guru and did his research well before coming; he knew exactly which make and model he wanted to see, so that saved time and headaches when we got here. From my husband (again, the car guru)- even he was impressed with the car salesman's knowledge! An extra thanks to Scott- the manager who made the experience great as well. I am SO grateful we came to O'Meara Volkswagen. Driving up to Thornton was totally worth it!